Dental Implant Success Stories In Chandler, AZ, Ahwatukee, AZ, Peoria, AZ, Phoenix, AZ - Before and After
Want to see how dental implants have dramatically changed the appearance and lives of our patients? Here are the photos of the amazing transformation of our patients after dental implant procedures. To start yours, schedule your consultation with one of our implant specialists now!
Looking To Get Dental Implants In Chandler, AZ, Ahwatukee, AZ, Peoria, AZ, Phoenix, AZ? We Have The Best Option For You, Whatever Your Needs and Budget Are!
Our implant team will work with you to create a customized treatment plan that suits your specific needs and budget. Call us today to get started on improving your smile with dental implants!
MISSING ONE TOOTH?
If you have one missing tooth, you can benefit from single implants. They are artificial tooth roots that provide a permanent base for removable replacement teeth. They replace both your tooth root and tooth crown and are surgically placed into your jawbone at the site of your missing tooth.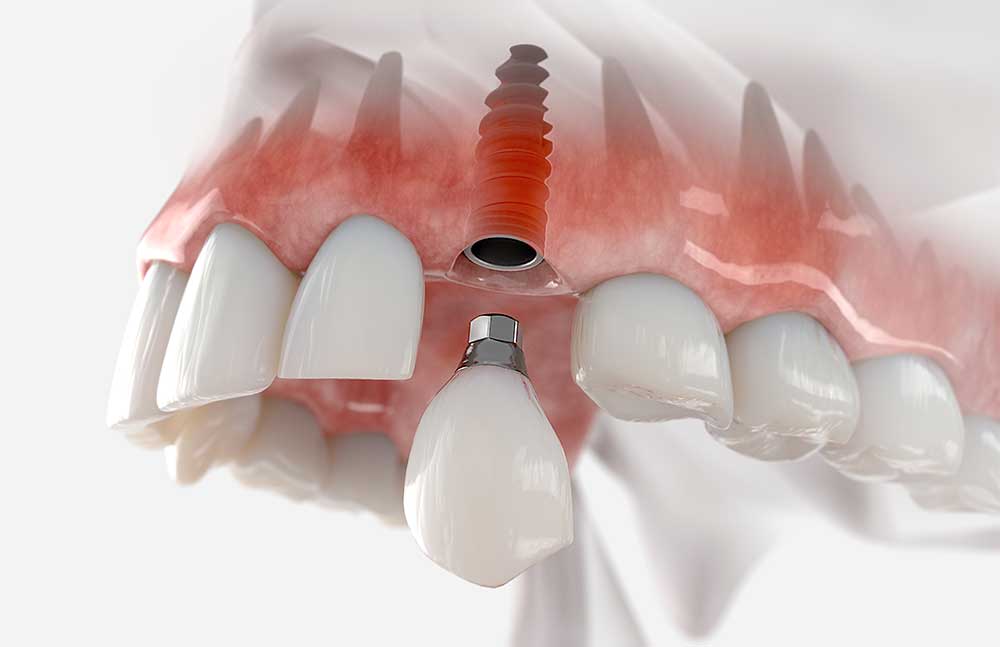 Single Dental Implants
Implant – Single Tooth Crown Replacement
Surgical placement of titanium implant
Placement of abutment
Restoration using a porcelain crown
MISSING MOST OF YOUR TEETH?
Got multiple missing teeth but are not a candidate for dentures, dental bridges, or implants because of weakened gums and bone? Ask us about snap-in dentures that are more stable and reliable than conventional dentures. A snap-in denture is composed of artificial teeth and a gum-like base that snaps into implants placed underneath the gums.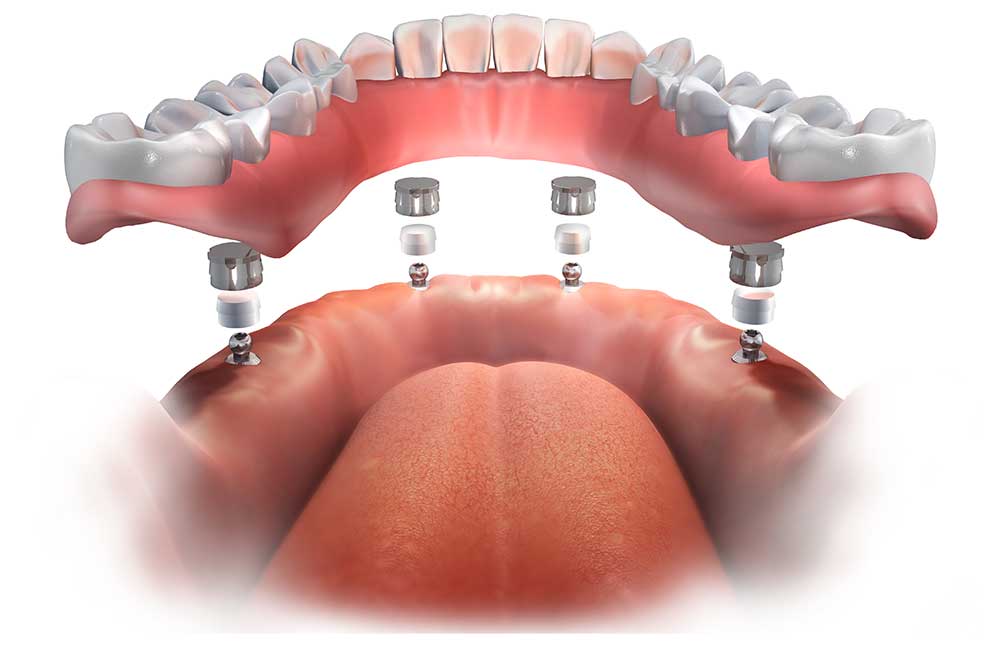 Tru snap-in dentures
Snap-in dentures
Dental implant placement
Attachment of extensions
Fabrication of dentures
Attachment of dentures to the connecting device
MISSING SEVERAL TEETH?
If you are missing several teeth, permanent dentures are a great way to replace them with a permanent set of artificial teeth. The procedure involves 4-6 implants placed along the upper or lower gum line. These implants are then used to permanently support a set of replacement teeth that are screwed in place.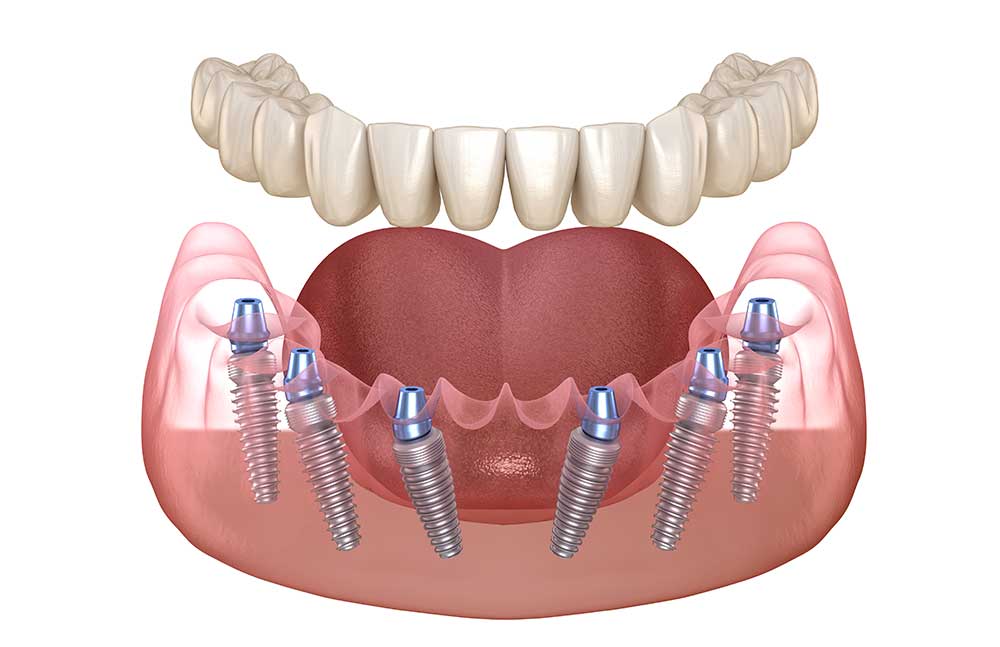 Tru permanent denture, All on x
Implant – Supported Fixed Bridge
Teeth extractions
Implant placement
Denture fabrication
Abutment attachment
Tooth restoration
This Breakthrough Dental Procedure Helps You Replace Your Missing Teeth Permanently
We'll Make Dental Implants Easy, Accessible, and Help You To Smile Again!
It's Not Too Late To Get The Smile You've Always Wanted
What Sets Our Implant Specialists In Chandler, AZ, Ahwatukee, AZ, Peoria, AZ, Phoenix, AZ Apart? Years of Dental Implant Training And Expertise!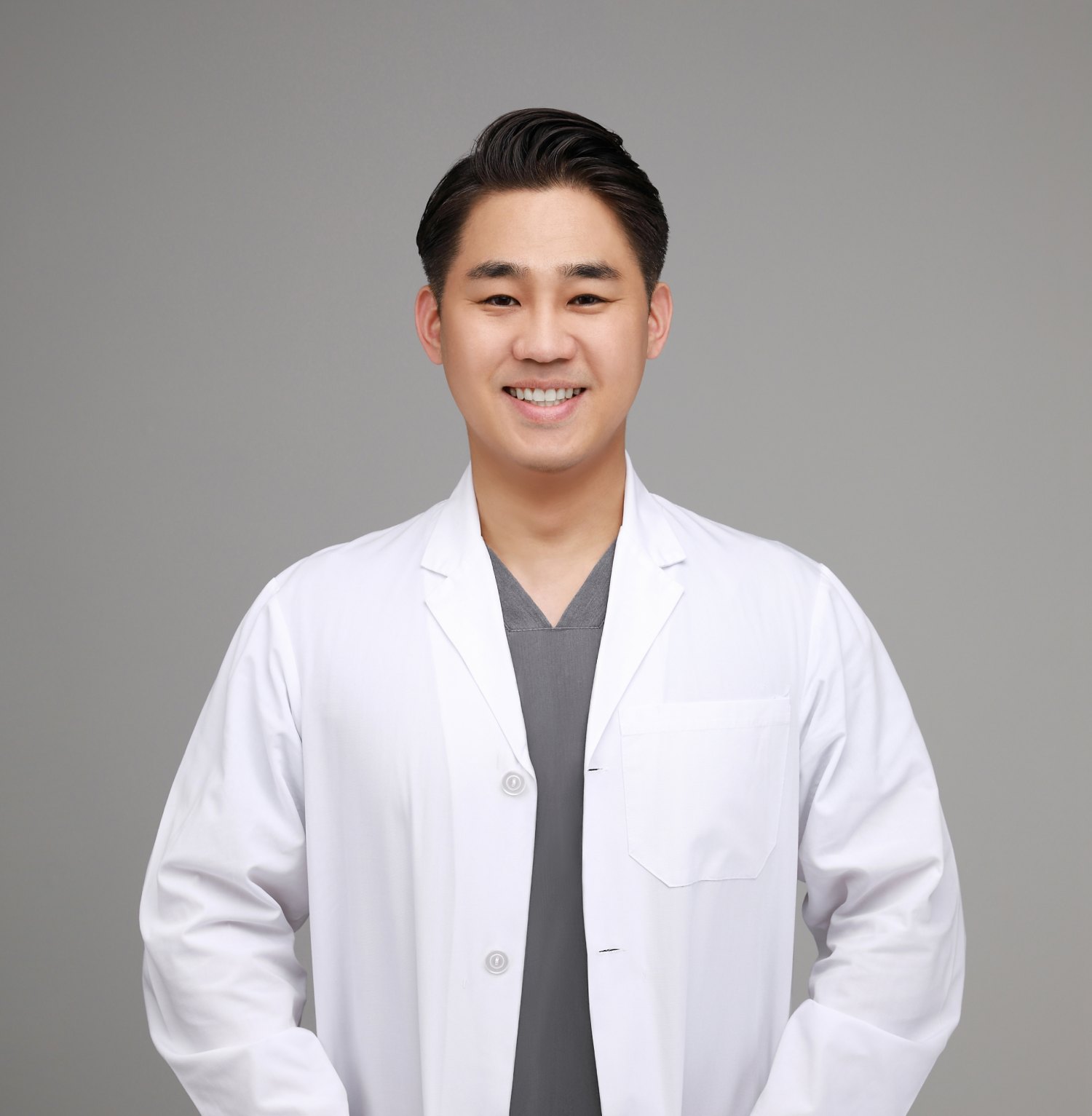 Han Choi (Dr. Han)
Dr. Han Choi (Dr. Han) received his doctor of dental surgery degree from the New York University School of Dentistry and is a DABOI (Diplomate of the American Board of Oral Implantology/Implant Dentistry). Dr. Han is proficient in all aspects of general dentistry and is known for his expertise in replacing patients' missing teeth with dental implants. He is also proficient in root canal therapies and wisdom teeth extractions. He also understands the significance of patient-centered dental care and emphasizes the importance of creating a personalized relationship with each of his patients to provide excellence in treatment. During his free time, Dr. Han enjoys spending time with his wife, trying out different types of foods, and working out at home.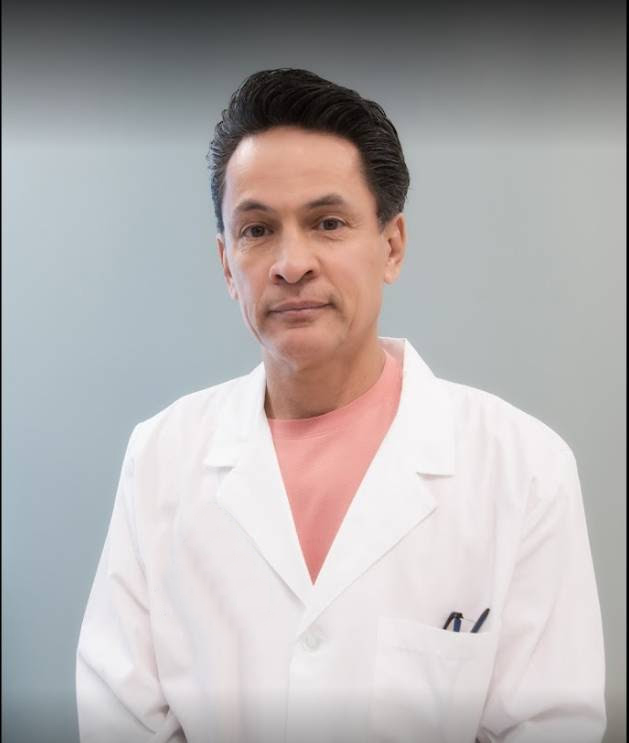 Dr. Garcia
Dr. Garcia has 25+ years of experience in the dental field, which includes owning his own practice for five years. Dr. Garcia received a Doctor of Dental Surgery Degree from the Technological University of Mexico, Mexico City, in 1987. He is certified in Invisalign treatment. Not only that, he completed several courses related to the field of implant dentistry. Dr. Garcia is fluent in English and Spanish, which eliminates the need for any interpreter in patient evaluations, treatment explanations, etc. With a skilled and cohesive team here, he can run multiple chairs. He is well-experienced in placing dental implants, with a high success rate. Dr. Garcia and his wife enjoy hiking, bike riding, gathering with family and friends, as well as being active in church life. He likes trying new restaurants, especially Mom & Pop places, wherever he is.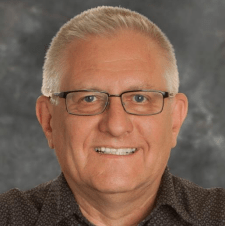 Dr. Conrad
Dr. Stephen Conrad received his undergraduate education from the University of Wisconsin and went on to complete dental school at the University of Illinois-College of Dentistry, where he received his Doctor of Dental Surgery (DDS) and served on the faculty. Dr. Conrad is a member of the American Dental Association, the Arizona Dental Association, the Academy of General Dentistry, the American Academy of G.P. Orthodontics, the International Academy of Oral Implantology, and the International Association for Disability and Oral Health.
After experiencing the challenges of private practice for over 25 years, Dr. Conrad decided to join TRUSMILE NOW! because of the opportunity it would provide him to focus solely on the care of his patients. An expert in dental implant placement, he is passionate about caring for the health and well-being of his patients. When not practicing dentistry, Dr. Conrad enjoys spending his time camping, fishing, boating, bicycling, and gardening.
Easy Financing Available
At our office, we offer multiple options to help make your dental implant procedure more affordable. We accept most dental insurance plans, including PPOs and Medicare. If you don't have insurance, we have In-House Discount Plan, In-House Financial Plan, and Interest-Free 3rd Party Financing that allows you to finance your procedure with no-interest or low-interest payment plans.
STEP 1
Pay a visit to our dental office for a FREE exam with our 3D Cone Beam scan, after which we will customize your treatment plan.
STEP 2
Our dental implant specialists will perform your pain-free implant procedure and place your temporary teeth.
Our On-Site Smile Makeover Lab Can Save You Time And Money
A smile makeover is a cosmetic dentistry procedure that your dentist performs to revamp your smile. It can consist of single or multiple dental treatments, each of which is customized to meet the unique needs of each patient. When you elect to undergo a smile makeover, it's especially important to find a cosmetic dentist who is experienced in performing these treatments so that they will meet your needs and goals. At TruSmile Now, we offer the best smile makeover treatments in Chandler, AZ, Ahwatukee, AZ, Phoenix, AZ, Peoria, AZ. Besides, our world-class smile makeover lab ensures that we have the tools at our disposal to complete all procedures without delays or delays caused by an outside laboratory. This can save you time as well as money in the long run. When you choose our dentist for a smile makeover, you are ensuring that you get nothing less than a stellar treatment.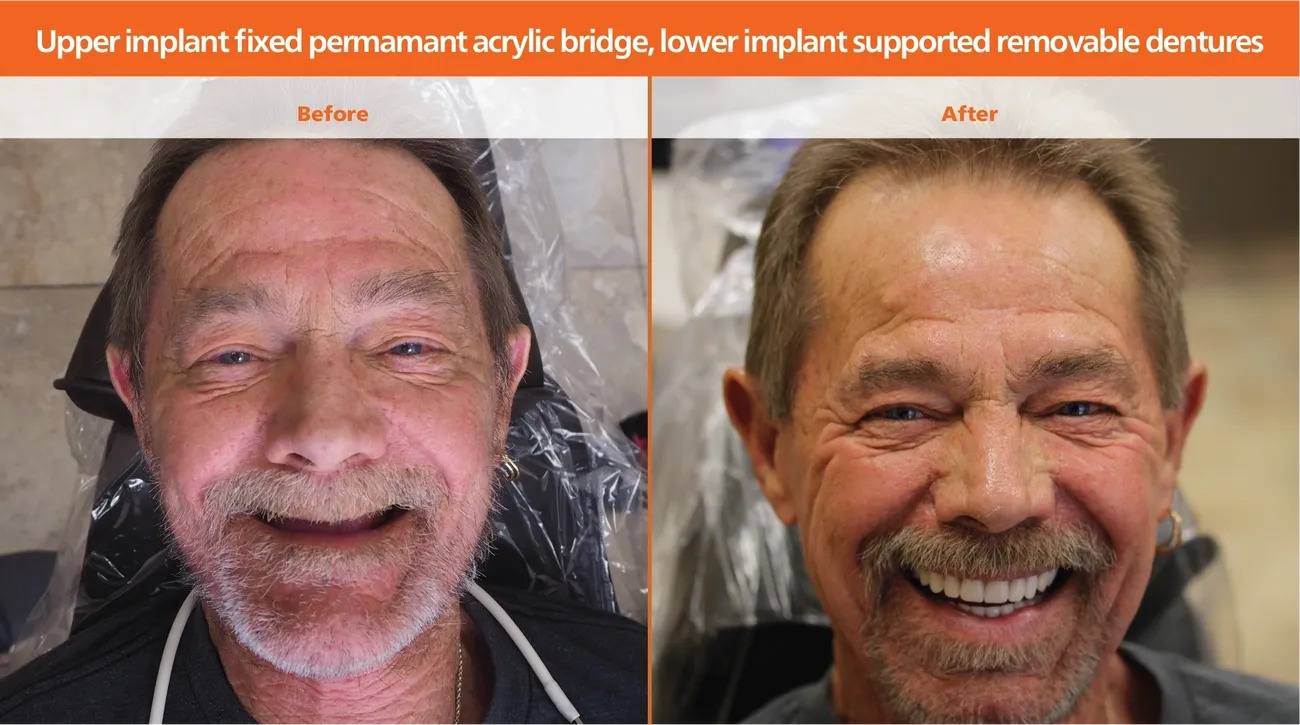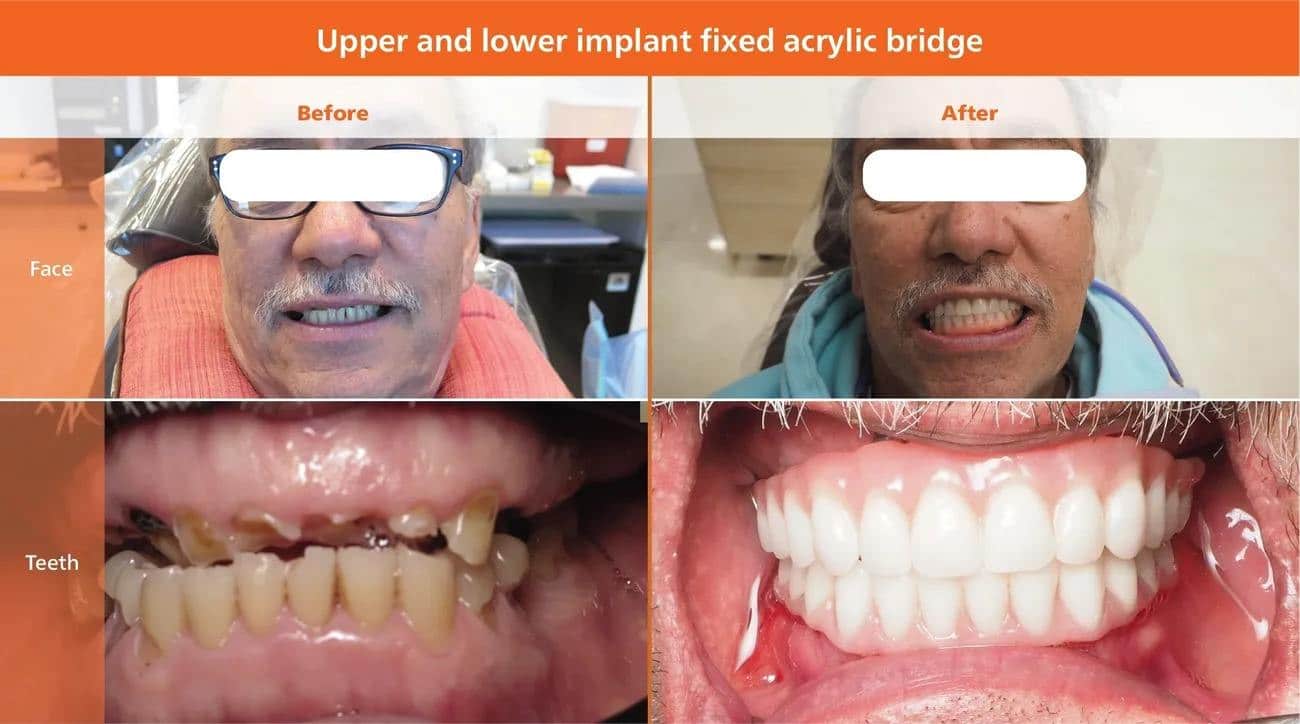 We Are Committed To Offering Quality Dental Care In Chandler, AZ, Ahwatukee, AZ, Peoria, AZ, Phoenix, AZ
At TruSmile Now, our mission is to provide the best dental care to our patients. We take pride in our patient-centered practice. Here is what some of our satisfied patients say about us.
"Dr. Garcia and his team are wonderful. I lived with constant tooth pain due to bad teeth. I had upper and lower snap in dentures designed and they are wonderful and look very natural. No pain is such a blessing and so is Dr Garcia and his team. Highly recommended "
"Dr. Garcia was amazing!!! He calmed me down right away. Also the staff here is so kind and friendly they really know how to talk to patients and are wonderful. I'm bringing my wife and kids here asap definitely a dentist you don't want to miss. Come to CHANDLER TRUSMILE NOW! "
"My daughter and I had a great experience at the TruSmile Now Chandler office! My daughter was very nervous, but Linh, Heather, and Lily were all so helpful and sweet. Dr. Garcia is also the best! Very kind and honest. If you have a chance to check out this office and this staff- do it! You won't regret it! "
"This is a great dental practice. Everyone is so kind and makes you feel like you matter. They take their time to explain everything they are doing and are flexible in treatment planning. I've had quite a bit of work done and it all looks great. Give them a try, you'll love the experience! "
"I always love coming to see Dr. Garcia. He is so gentle and always friendly. I leave looking and feeling better every time! The staff is also so kind and super friendly too. I will not be going anywhere else for my dental care from now on. "