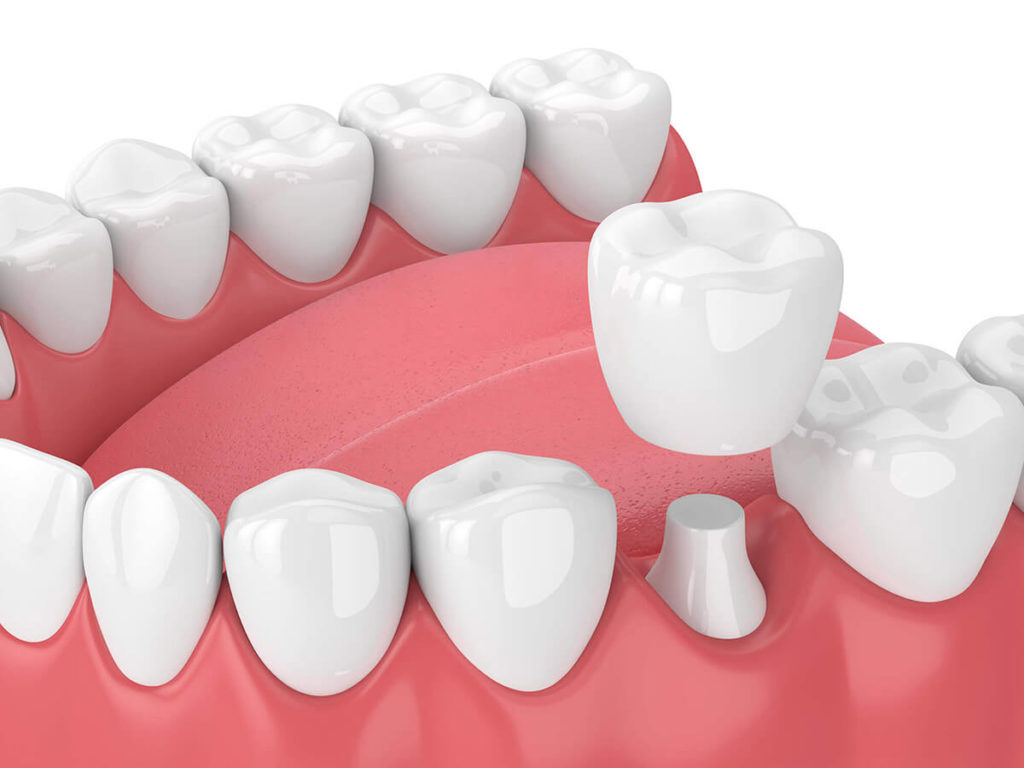 Dental crowns, also known as dental caps, are custom-made restorations that cover a damaged or decayed tooth. They are designed to replicate the shape, size, and appearance of your natural teeth while providing strength and protection.
Dental bridges are a popular solution for replacing missing teeth. They consist of multiple crowns that are fused together, with the outermost crowns acting as anchors to neighboring teeth or dental implants.
Dental Crown - Process
To begin the process of getting a dental crown, your dentist will first prepare the affected tooth by removing any decay or damage. Then, they will take impressions of your teeth to create a mold for the crown. While waiting for the permanent crown to be made in a dental laboratory, you may be given a temporary crown to protect your tooth.
Once ready, the permanent crown is carefully placed over the prepared tooth using dental cement. The result is a strong and durable restoration that can help restore both function and aesthetics to your smile.
Dental Crowns - Benefits
Dental crowns are custom-made caps that fit over damaged or weakened teeth. They provide strength and protection to the tooth, preventing further damage or decay. Crowns also restore the appearance of your smile by covering discolored or misshapen teeth. Dental crowns also help improve bite alignment, enhance cosmetic appearance by covering discolored or misshapen teeth, and even support dental bridges.
Dental Bridges - Process
Getting a dental bridge typically requires two visits to the dentist's office. During the first visit, the abutment teeth are prepared by removing some enamel to make room for the bridge. Impressions of your mouth are then taken so that a custom-made bridge can be created in a dental laboratory. On your second visit, the bridge will be fitted and adjusted before being permanently cemented into place.
Dental bridges offer an effective solution for replacing missing teeth while restoring functionality and enhancing appearance. If you have gaps in your smile due to tooth loss, consulting with your dentist about getting a dental bridge may be worth considering!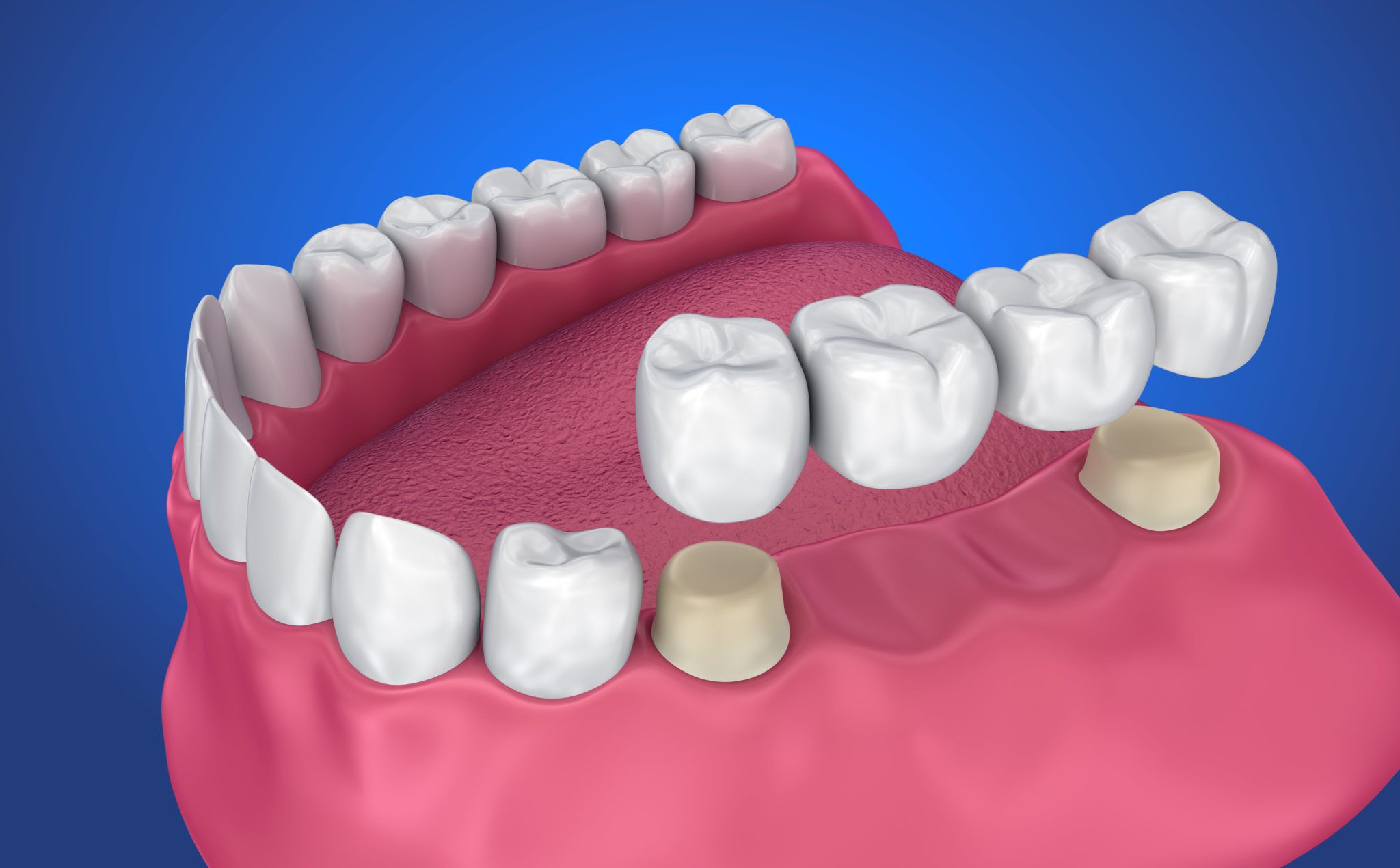 Dental Bridges - Benefits
One of the main benefits of dental bridges is their ability to restore both function and aesthetics. By filling in gaps left by missing teeth, bridges can help improve speech, chewing ability, and overall oral health. Additionally, they can enhance your smile by providing a natural-looking replacement for missing teeth.
By filling the gap left by the missing tooth, bridges also help maintain the proper alignment of surrounding teeth and prevent them from shifting out of place.
Another advantage of dental bridges is their durability. With proper care and regular check-ups, they can last up to 15 years or more. This longevity makes them a cost-effective option compared to other tooth replacement options.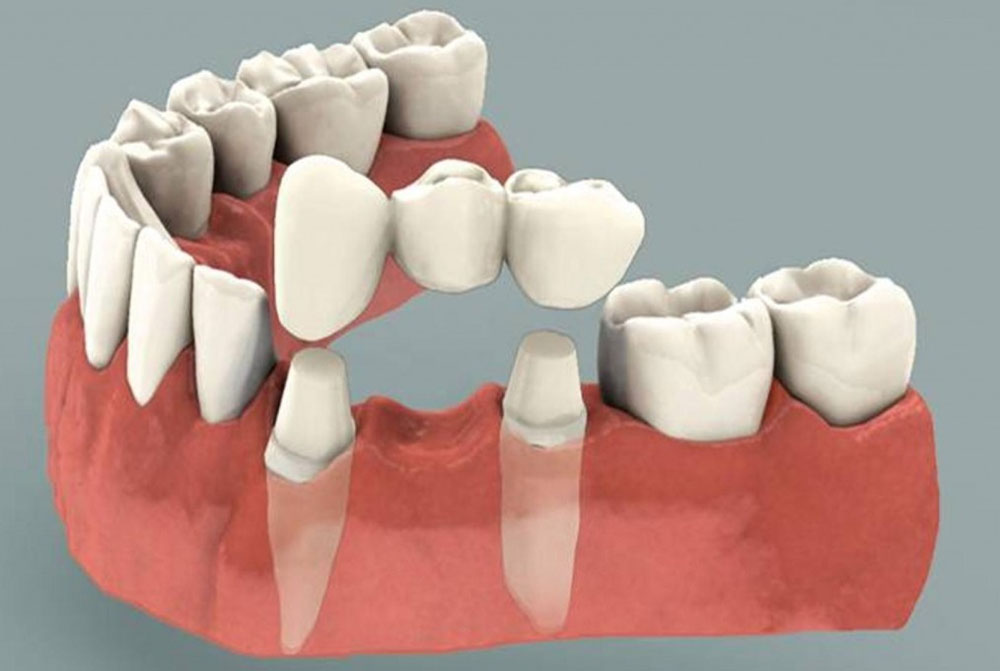 Conclusion
Dental crowns and bridges are valuable solutions for restoring the functionality and appearance of damaged or missing teeth. Dental crowns can protect weak teeth from further damage while enhancing their aesthetic appeal. On the other hand, dental bridges offer a reliable way to replace one or more missing teeth by bridging the gap between adjacent teeth.
Both options come with numerous benefits, including improved oral health, enhanced self-confidence, and restored ability to eat and speak properly. Furthermore, advancements in technology have made these procedures more efficient and comfortable than ever before.
If you're considering dental crowns or bridges, it's important to consult with a qualified dentist who can assess your specific needs and provide personalized treatment options. Remember to maintain good oral hygiene practices to ensure the longevity of your restorations.
To learn more about dental services or to schedule an appointment with our dentist in Peoria, you can call us at (602) 362-0447. We will be happy to assist you further.