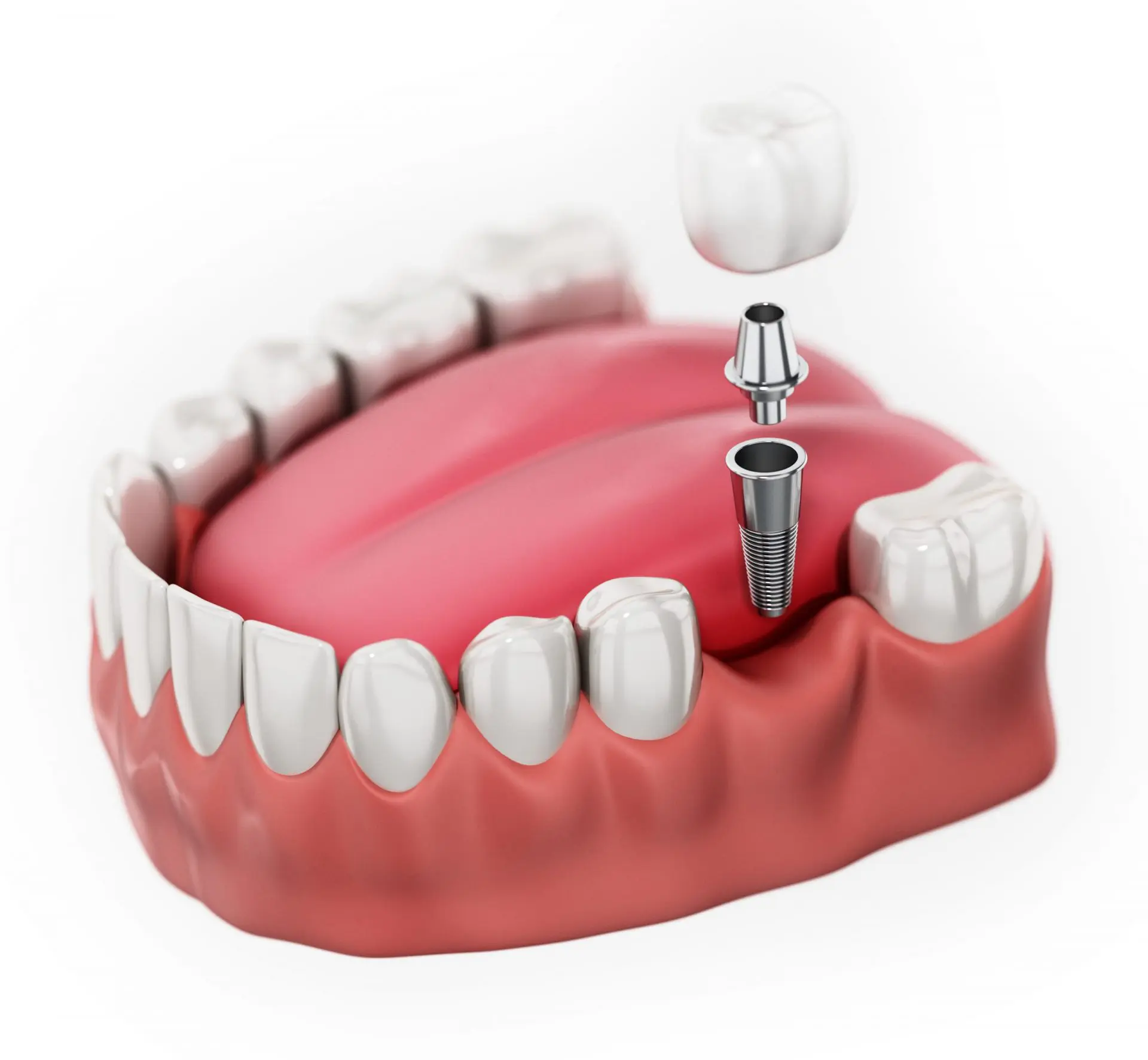 Dental implants are an innovative tooth replacement option that permanently replaces your missing teeth. They are small titanium posts that function and appear like a natural tooth's root. They are surgically implanted into the jaw and, over time, will fuse with the bone. After the implant has fused with the bone, your dentist can mount a replacement tooth to the post. If you want a long-term solution, and you want something non-removable, and that looks like your natural teeth, then dental implants are probably your best bet.
A crown, bridge, or denture can also be attached on top of the implant to complete the restoration. There are several types of implant procedures, the ones we offer include:
Tru Permanent Dentures (All on X, Fixed implant bridge)
Tru permanent dentures are a full arch of replacement teeth that are fixed and non-removable. Permanent dentures are usually made out of ceramic or porcelain and affixed to titanium dental implants.
Permanent dentures are just like regular teeth. They allow you to chew, eat, and speak normally, and they also enhance your facial aesthetics. The smile looks full, healthy, and complete, and there's no need for messy adhesives or denture creams.
Tru Snap-in Dentures
Snap-in dentures are removable dentures that snap into place around the dental implant or existing teeth. They are sometimes called clip-in dentures or implant-supported dentures. The dentures are securely held in place by clips or buttons.
Snap-in dentures can be used to replace any teeth that have been lost. In order to be a good candidate for snap-in dentures, you must have enough healthy jawbone structure to support dentures. They are easy to clean, making them the perfect option for a patient who needs restoration.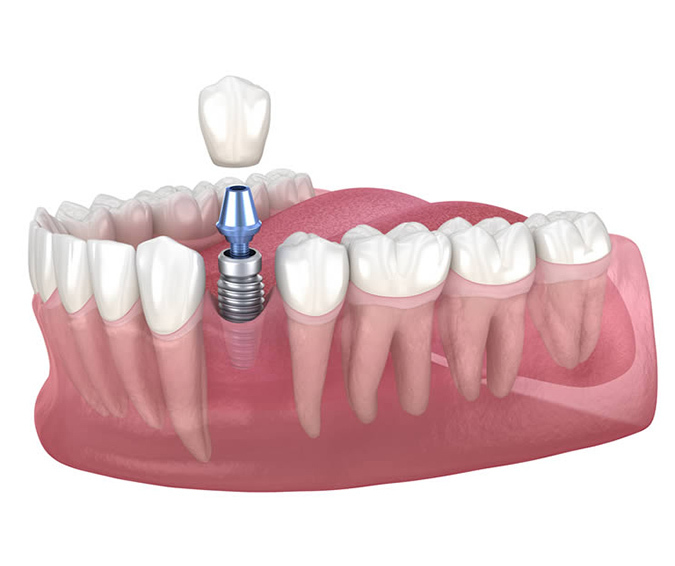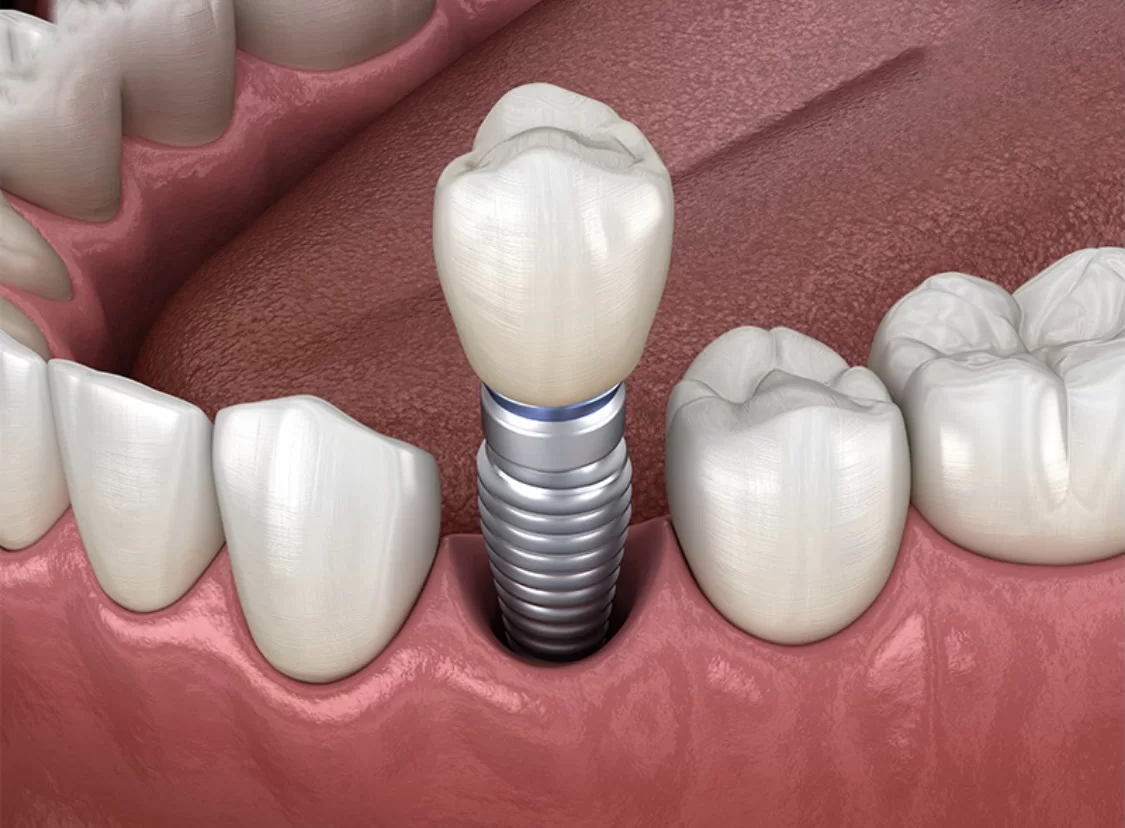 Single Implant / Implant Bridge
Full-arch restoration refers to an implant bridge to replace all your teeth. Implant-supported bridges are permanently fixed in your mouth. The bridge is anchored by dental implants, which are placed within the bone of the jaw. These implants act as your "tooth roots" and provide stable, reliable support for your bridge. The implant bridge is often a good option for patients missing many teeth.
One benefit that implants offer over traditional bridges is that they won't affect your surrounding teeth.
To learn more about dental services or to schedule an appointment with our dentist in Peoria, you can call us at (602) 362-0447. We will be happy to assist you further.