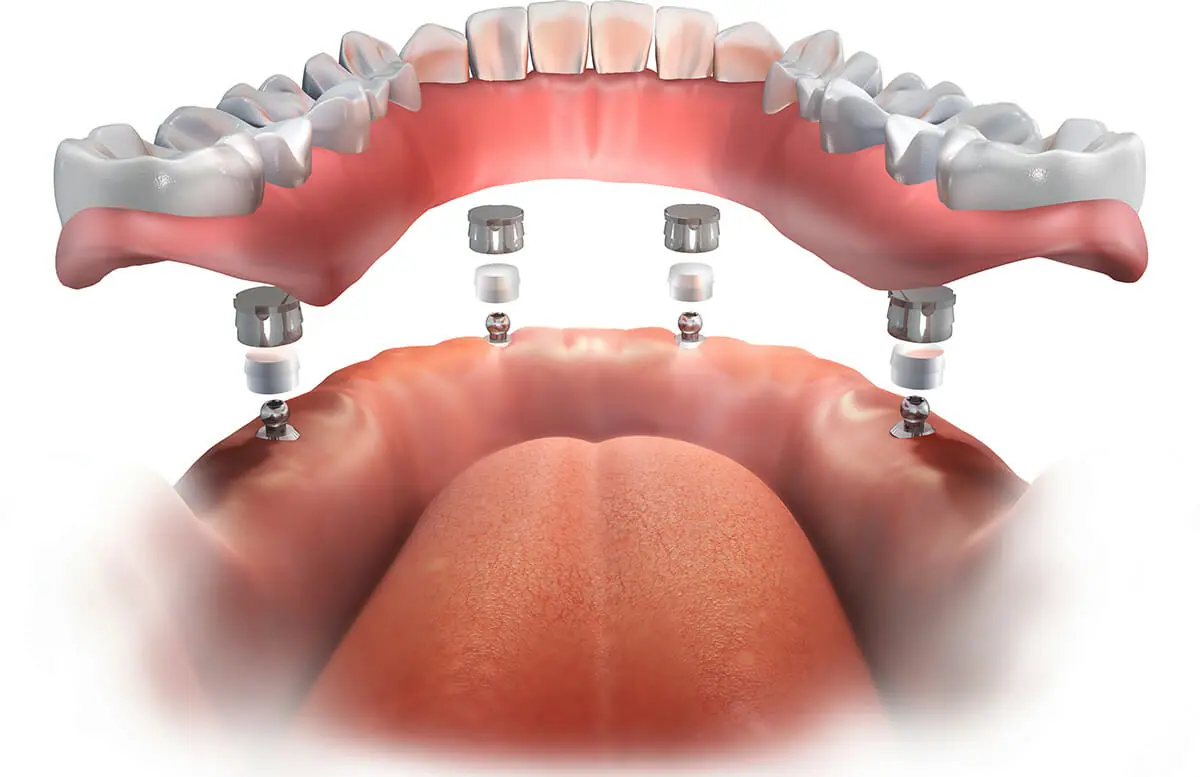 Restore Your Oral Health Comfortably with Full-Mouth Dental Implants!
Lost Several or All of Your Teeth? Restore Them with Full-Mouth Dental Implants!
Are you tired of dealing with missing teeth or uncomfortable dentures? Full-mouth dental implants could be the solution for you! This advanced dental procedure is becoming increasingly popular among individuals who want a permanent, natural-looking solution to restore their smile and improve their quality of life. Let's dive into everything you need to know about full-mouth dental implants – from the benefits and process to what you can expect during recovery. So, let's get started!
What Are Full-Mouth Dental Implants?
Full-mouth dental implants are a restorative solution for individuals who have lost most or all of their teeth. Unlike traditional dentures, which sit on top of the gums, full-mouth dental implants are surgically implanted into the jawbone to provide a sturdy foundation for replacement teeth.
The process involves placing several titanium implant posts into the jawbone, where they will eventually fuse with the bone through a natural process called osseointegration. Once these posts have fully healed and fused with the bone, abutments are attached to them that will hold prosthetic teeth in place.
This procedure can replace both the upper and lower arches of missing teeth using either removable or fixed prosthetics. The prosthetics are custom-made to fit your unique tooth color, shape, and size requirements.
Full-mouth dental implants not only improve your smile but also restore proper chewing function while protecting against further bone loss by stimulating new growth in your jawbone. They can last up to 25 years or more with proper care.
If you're considering full-mouth dental implants as an option for restoring your smile and oral health, consult with a qualified dentist to determine if it's right for you!
The Benefits of Full-Mouth Dental Implants
Full-mouth dental implants offer a number of benefits to patients who need extensive tooth replacement. One major benefit is improved oral health: implants help prevent bone loss, maintain the integrity of adjacent teeth, and reduce the risk of gum disease.
Another advantage of full-mouth dental implants is increased comfort: unlike traditional dentures, which can slip or cause irritation, implant-supported prosthetics are securely anchored in place and feel more like natural teeth. Patients can eat their favorite foods without fear of discomfort or embarrassment.
Full-mouth dental implants also provide an aesthetic boost by restoring a beautiful smile that may have been lost due to missing teeth. Implants are custom-designed for each patient's unique needs and match surrounding teeth in color, shape, and size to create a seamless appearance.
Perhaps most importantly, full-mouth dental implants give patients renewed confidence and self-esteem. With a fully functional set of teeth that look and feel natural, individuals can enjoy social situations without worrying about speaking or smiling with confidence
Full-mouth dental implants represent an effective long-term solution for those seeking comprehensive tooth replacement with numerous advantages over other options such as bridges or dentures.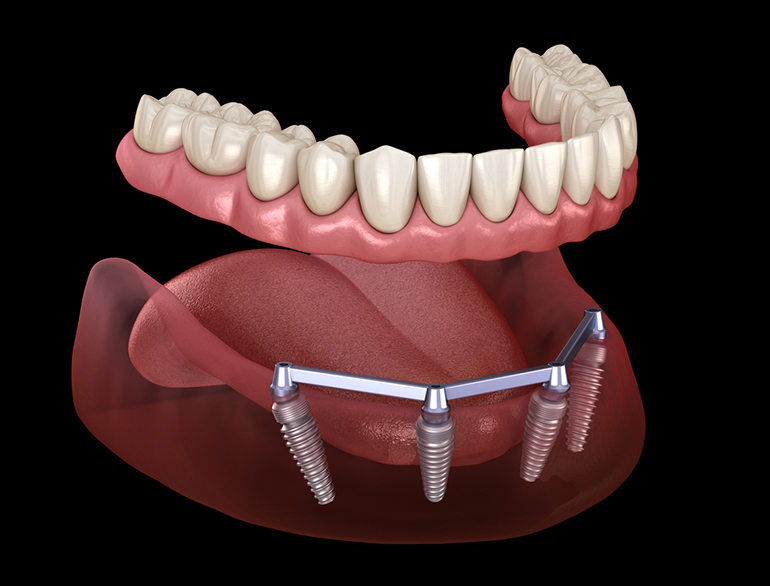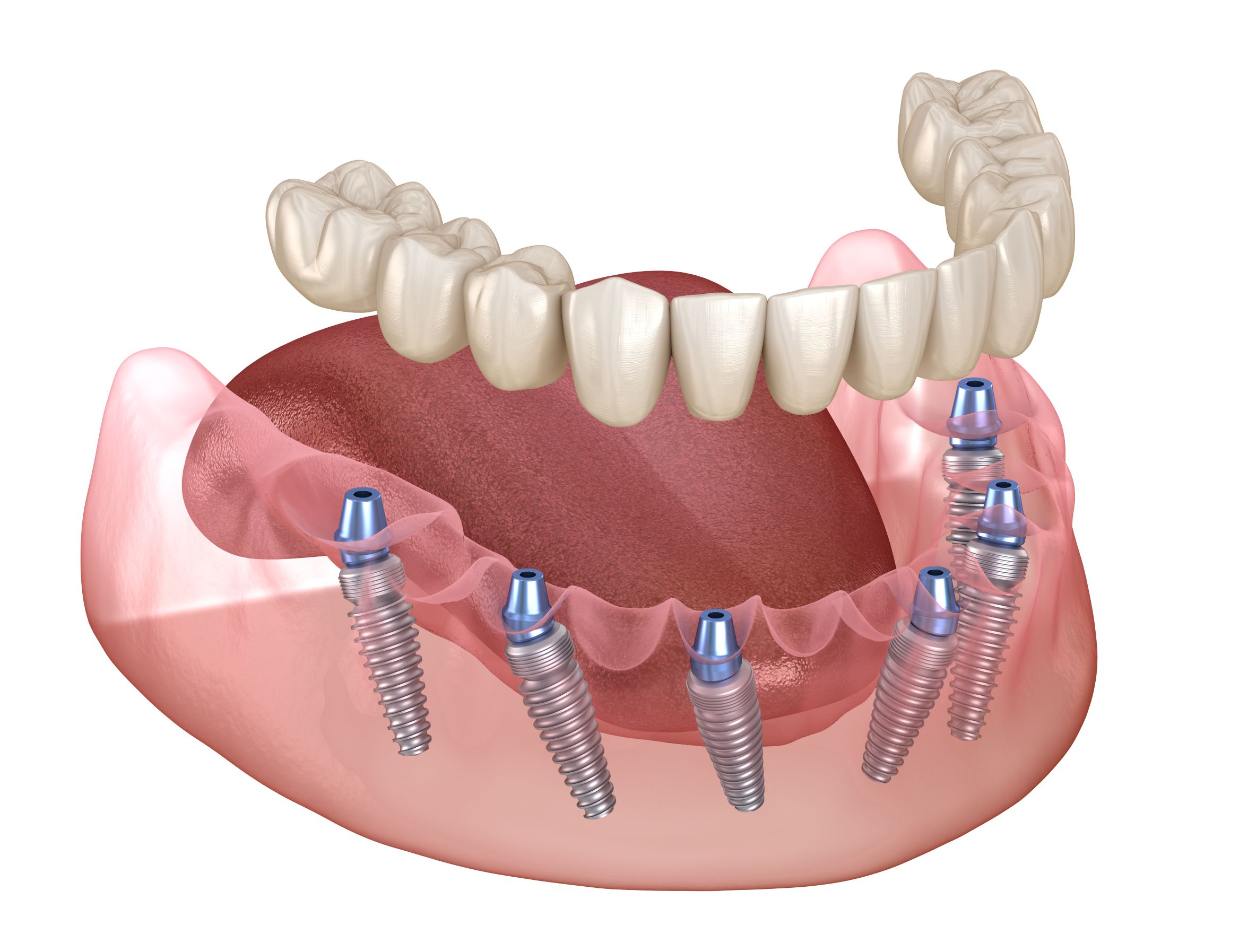 Choose TruSmile Now for The Best Dental Implants!
You are a good candidate for full-mouth dental implants if you are missing many or all of your teeth. A consultation with one of our dentists will confirm if your jaw is strong enough for a dental implant bridge. Your dentist at TruSmile Now will also talk to you about post-operative care and long-term diet considerations before recommending implant placement. If you suffer from chronic jawbone deterioration, your dentist may recommend bone grafting first to strengthen your jaw and reduce the risk of implants failing over time.
To learn more about dental services or to schedule an appointment with our dentist in Peoria, you can call us at (602) 362-0447. We will be happy to assist you further.