Learn More About General & Cosmetic Dentistry
General and cosmetic dentistry is a branch of dentistry that focuses on improving the appearance of the teeth, gums, and overall smile. Cosmetic dentistry also aims to correct cosmetic flaws and imperfections in the mouth, restoring the look of a person's smile. At TruSmile Now, we offer numerous general and cosmetic dentistry procedures.
They include: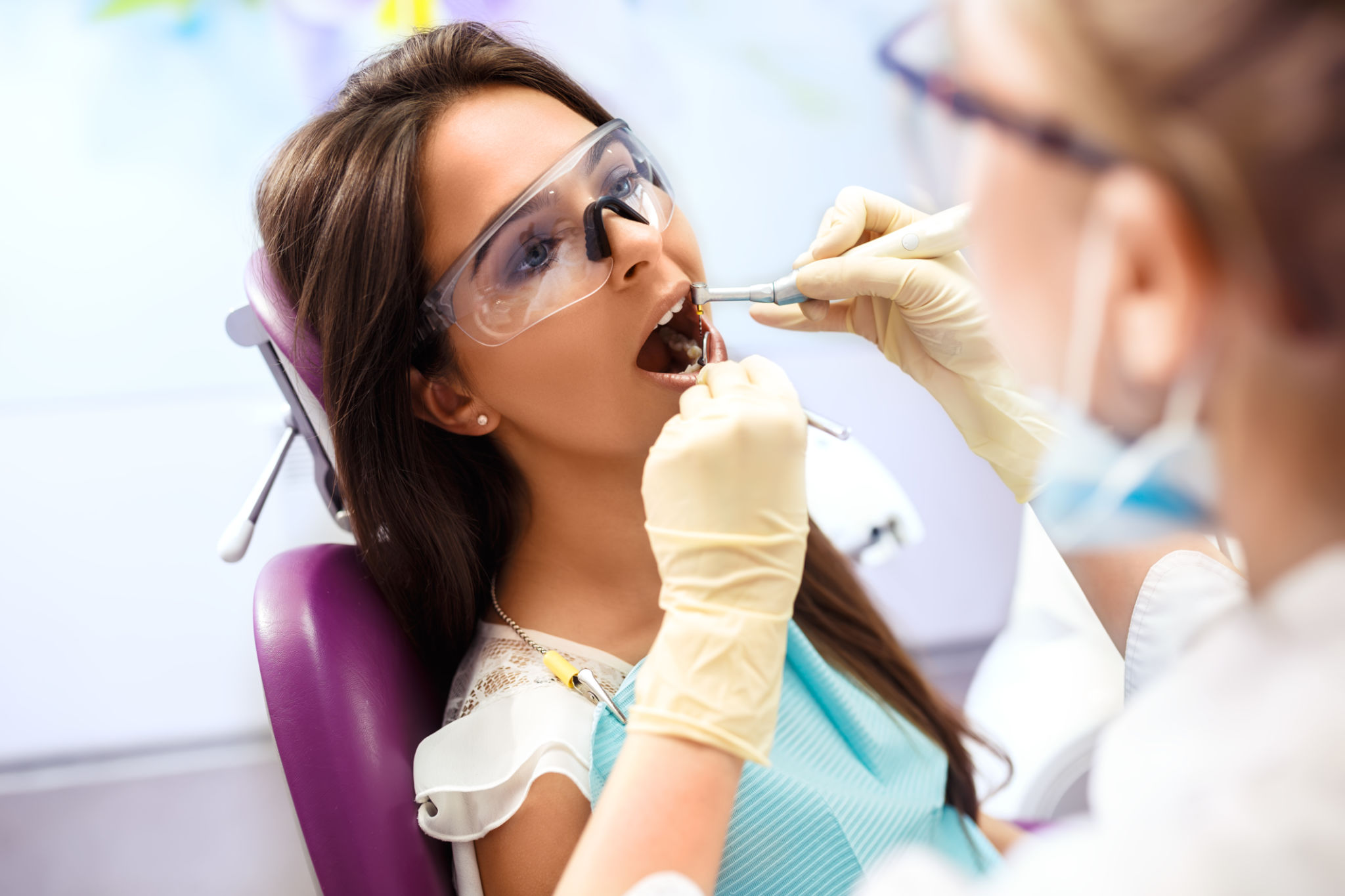 Dental Checkups and Cleanings
Regular checkups and cleanings are an important part of maintaining good oral health. When patients come for their dental appointments, they can receive a professional teeth cleaning, a dental exam, and oral cancer screening. Cleanings help to remove plaque and tartar buildup, while dental exams allow the dentist to find cavities and signs of gum disease. These procedures help patients maintain healthy teeth and gums while also preventing the need for more invasive treatments in the future. 
Cosmetic Veneers
Cosmetic veneers are thin, tooth-colored shells that cover the front of the teeth. They are custom-made for each person. They are a great option for many people. They can help you achieve a beautiful, healthy smile in just two visits to our office. The veneer process at TruSmile Now is very quick and easy.
When you come in for your consultation, we will take a look at the shape and color of your teeth. Then, we will remove a small amount of enamel from each tooth that will receive a veneer. This will help the veneer lay flat against your teeth and create a smooth surface. Then we'll take impressions of your mouth. These impressions will be sent to a dental lab, where we will create your veneers. Once they're ready, you will have to come over for another appointment where they are placed over your teeth.
Crowns
A dental crown is a tooth-shaped "cap" that is placed over a tooth that is severely damaged or decayed. It is also used to improve the appearance of a tooth that is cracked or misshapen. 
Dental crowns can be made of ceramic, porcelain, metal, or porcelain-fused-to-metal. Getting a dental crown typically requires two visits to the dentist's office. At the first appointment, the dentist will prepare the tooth by filing down the tooth to make room for the crown. Then, the dentist will take impressions of the tooth. These impressions are sent to a dental lab, where a custom crown is made for the patient. At the second appointment, the dentist will cement the new crown to the tooth.
Bridges
A dental bridge "bridges" the gap between teeth or spans a space where a tooth or several teeth are missing. A dental bridge is made up of two abutments (crowns), a pontic, and a false tooth, or teeth, in between. It is joined to two dental crowns that are placed on abutment teeth that are on either side of the gap. These crowns are cemented over natural teeth to anchor the bridge in place.
Dental bridges look and function just like natural teeth. They prevent the remaining teeth from shifting into the open space, which can cause problems with chewing. 
Root Canal
A root canal procedure is actually quite common, and it is highly successful in treating a decaying tooth. This treatment is typically recommended when a tooth becomes infected or decayed. If not treated, the infection can spread to other parts of the mouth. It is a relatively quick and painless procedure that can save the tooth from extraction.
Local anesthetics are used to numb the tooth and surrounding area, and most patients report only minor discomfort while the numbing takes effect. Once the area is fully anesthetized, the dentist cleans the tooth thoroughly, removing all traces of decay and infection. The tooth is then sealed with a dental filling or dental crown, depending on the size of the cavity.
Dentures
Traditional dentures are removable prosthetic teeth that replace all teeth in a full dental arch. A set of custom dentures is created to fit snugly over your gums, allowing you to chew food and speak normally.
Traditional dentures are made of acrylic, nylon, and porcelain materials. Your dentist may recommend full or partial dentures, depending on your specific needs. When removable, full dentures are placed over the gums, while partial dentures replace some teeth in an arch.
Extraction
Tooth extraction is a last resort but a necessary procedure in dentistry. The dentist will numb the tooth and surrounding gums with a local anesthetic. The dentist will remove the tooth using forceps and pack the area with gauze, a blood clot will form in the socket, and the healing process will begin.
There are several reasons why tooth extractions might be necessary, including tooth decay that has destroyed enough tooth structure to prevent restoration, irreparable damage, and overcrowding.
To learn more about dental services or to schedule an appointment with our dentist, you can call us from your nearest location or make a visit to our office closer to your convenient location. We will be happy to assist you further.