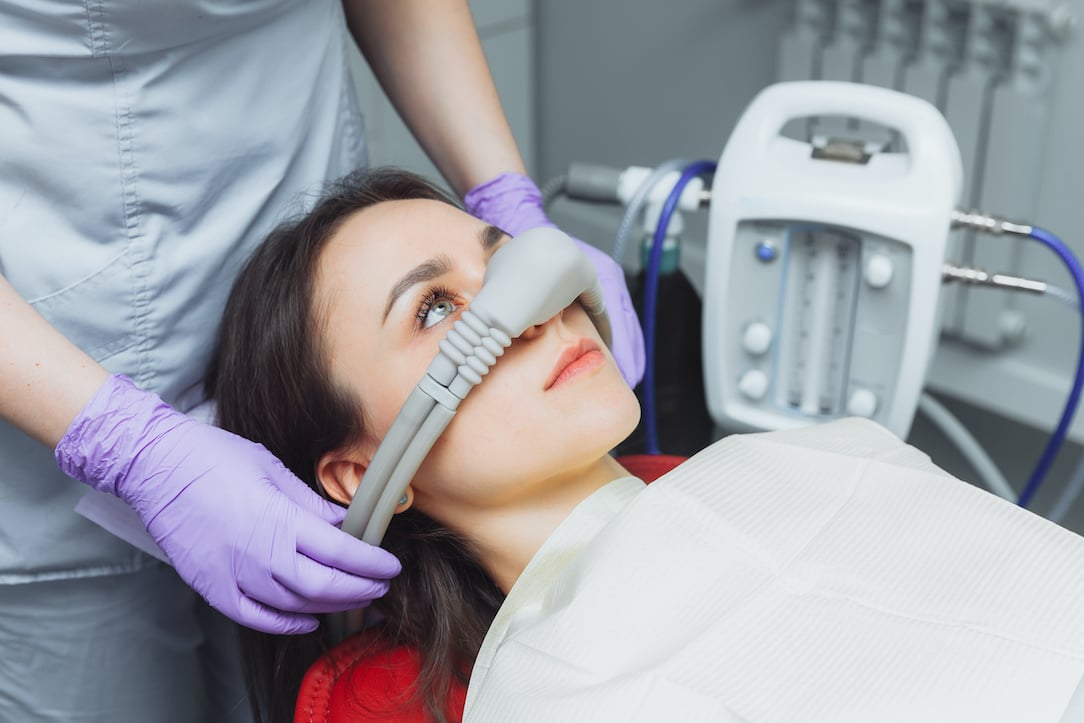 Sedation dentistry refers to the use of sedative medications to relax a patient prior to a dental appointment. This field of dentistry can be a great option for patients with dental anxiety or dental phobia. It can also be a good option for patients who need a significant amount of dental work done in one visit or for patients who need several procedures performed during one appointment.
Types of Sedation
Patients can choose from three types of sedation:
Oral Conscious Sedation
Oral sedatives are available in pill and liquid forms. We can give you a pill to take before your appointment, or we can apply a liquid medication to your gums. A pill sedative will relax you and make you drowsy. A liquid sedative will provide a numbing effect.
Oral conscious sedation is a safe option, and you can get your dental treatments completed in a single appointment.
Nitrous Oxide Sedation
Nitrous oxide is a safe and effective sedative agent that is mixed with oxygen to make laughing gas, also known as inhalation sedation. It provides mild sedation, so patients are still awake but may feel more relaxed and comfortable. Laughing gas can be a great option for patients who suffer from dental anxiety or for those who have a hard time sitting still for long periods of time.
Patients are given a mouthpiece during the procedure that attaches to the mask. They breathe in through the mouthpiece and breathe out as nitrous oxide enters the body. The gas begins to work about 1 to 2 minutes after being administered. Soon, they begin to feel drowsy.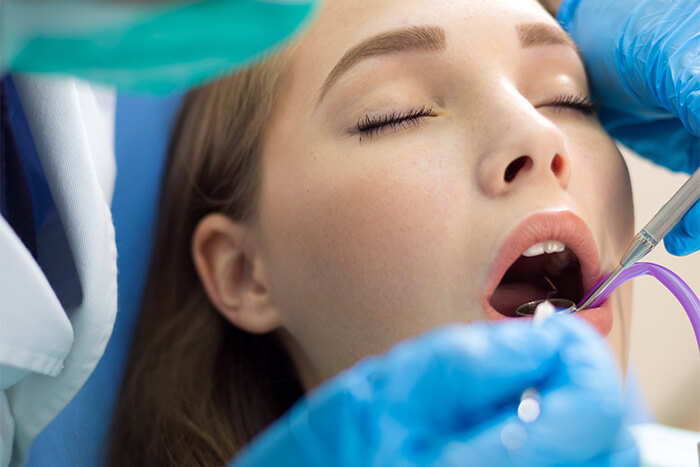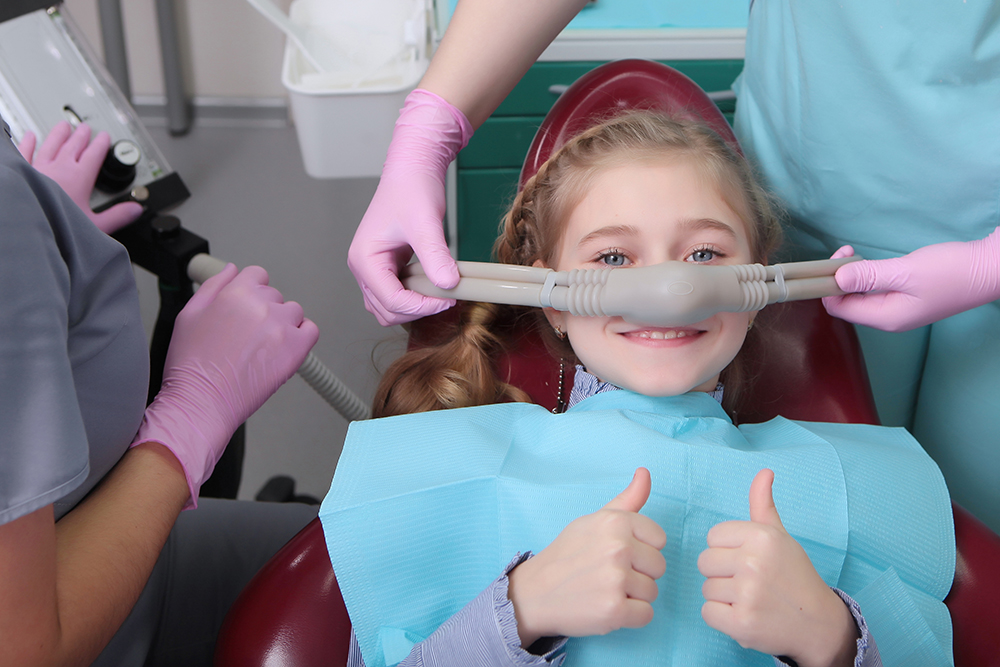 IV Sedation
IV sedation involves the administration of sedative drugs directly into a vein in your arm. IV sedation is the deepest form of sedation dentistry and is sometimes called sleep dentistry. IV sedation can be a good option for patients who are very anxious about dental treatment.
IV sedation is administered by our highly trained dentist. It is monitored at all times, and patients are always completely monitored throughout the procedure by our trained dentist.
Is Sedation Dentistry Safe?
Yes, sedation is safe. In fact, sedation dentistry is safer than not visiting the dentist at all. That's because sedation dentistry allows you to get the dental care you need, even if you struggle with dental anxiety. It also allows us to complete more work in one visit, which means fewer appointments for you.
To learn more about dental services or to schedule an appointment with our dentist in Peoria, you can call us at (602) 362-0447. We will be happy to assist you further.